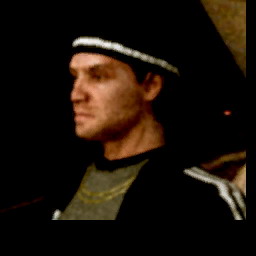 Surkov's men are seasoned professionals - while they may not be as gung-ho as standard military, they are either ex-KGB (like Surkov) or former mob muscle Surkov has enlisted to his side. They are more reserved than Brayko's thugs and have no need to advertise their presence - they are typically sporting dark suits, sun glasses, and grim expressions.
Veterans of the Russian underworld and Russian intelligence, Surkov's men know how to handle themselves in a firefight. They make extensive use of cover and their surroundings, and while they do not usually resort to grenades or SMGs, they are able to use their pistols and shotguns with deadly accuracy. They are unlikely to charge opponents, instead attempting to outflank and use superior numbers to force opponents out of hiding.
Dossier Locations
Edit
Ad blocker interference detected!
Wikia is a free-to-use site that makes money from advertising. We have a modified experience for viewers using ad blockers

Wikia is not accessible if you've made further modifications. Remove the custom ad blocker rule(s) and the page will load as expected.