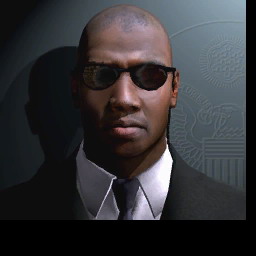 CIA agents assigned to field work are given basic training akin to law enforcement officers - they aren't hardened soldiers, but they know how to use their firearms. Recruited for their perception and intuition, field agents make better sentries than soldiers - they're hard to ambush but poor contenders in a determined shootout. The consequences of attacking or murdering any of these agents, however, are steep - agents harming or killing any CIA agent are going to find their intelligence work in the field severely hampered.
CIA agents in the field are usually more athletic than their desk-bound contemporaries - though they are no match for a professional soldier. CIA agents are given basic training in hand-to-hand combat, but instructed to avoid being caught in close quarters at all cost. CIA agents are also trained to listen for openings in an enemy's defense - namely, the reloading of a weapon. A common training exercise has field agents seeking cover from a gunner with superior firepower, and timing their return fire when the gunner reloads.
Dossier Locations
Edit
Ad blocker interference detected!
Wikia is a free-to-use site that makes money from advertising. We have a modified experience for viewers using ad blockers

Wikia is not accessible if you've made further modifications. Remove the custom ad blocker rule(s) and the page will load as expected.